Annual Holidays : All orders made from December 10th to December 19th will be ship from December 21th !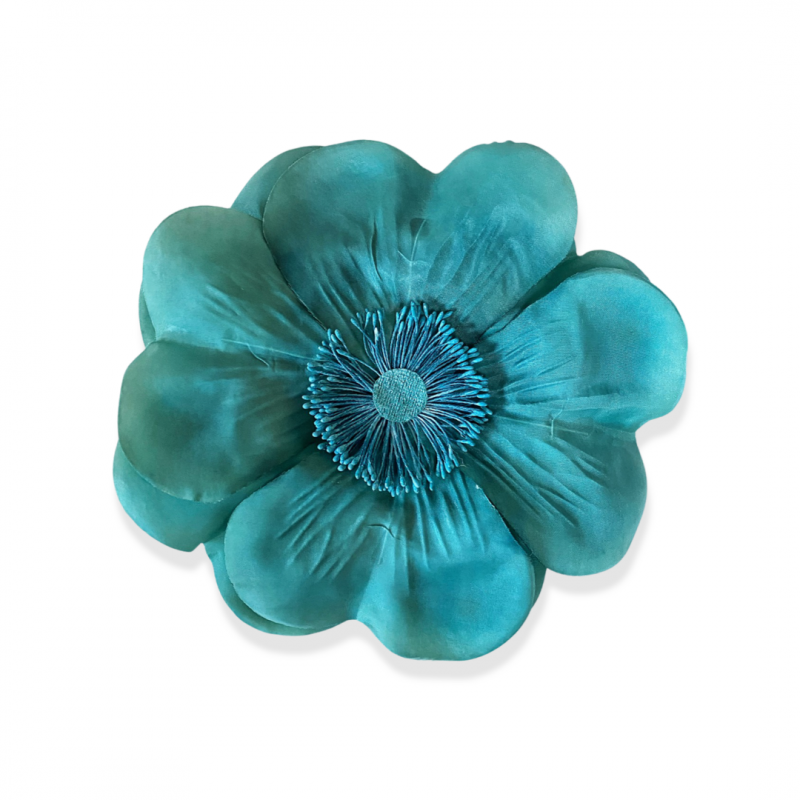  
ANEMONE Sea Green Brooch
Special Offer : Get 10% Off from 2 ANEMONE flowers brooches purchased (Discount will automatically apply in your basket)

Secured payment

Your hat will be make on order, with a delay of 5 business days to get ship

Return 14 days to change your mind
Big anemone flower brooch in sea green color, made from fabric and pistils.
Could be wear as a brooch on a dress, top, belt, bag or even ... hat, or as big hair pin.
Each petal has a wire inside so you can shape it.
Make any clothes as a statment clothe with this beautiful brooch !
Diameter : 18 to 19cm approx
4 other products in the same category:
Special Offer : Get 10% Off from 2 ANEMONE flowers brooches purchased (Discount will automatically apply in your basket)
Price
Special Offer : Get 10% Off from 2 ANEMONE flowers brooches purchased (Discount will automatically apply in your basket)
Price
Special Offer : Get 10% Off from 2 ANEMONE flowers brooches purchased (Discount will automatically apply in your basket)
Price
Special Offer : Get 10% Off from 2 ANEMONE flowers brooches purchased (Discount will automatically apply in your basket)
Price
Customers who bought this product also bought:
Special Offer : Get 10% Off from 2 ANEMONE flowers brooches purchased (Discount will automatically apply in your basket)
Price
Special Offer : Get 10% Off from 2 ANEMONE flowers brooches purchased (Discount will automatically apply in your basket)
Price
Special Offer : Get 10% Off from 2 ANEMONE flowers brooches purchased (Discount will automatically apply in your basket)
Price